Purveyor of Fine Roleplaying Games

Trollish Delver Games has been creating roleplaying games and supplements since 2009. TDG specialises in rules-lite games designed to get you to the table and enjoying yourself faster.

---

Unbelievably Simple Roleplaying 2.0

USR is Trollish Delver Games' flagship title. A generic, ultra lite game where your imagination is your only limitation. Whether you want to play fantasy, sci-fi, modern, horror or anything else.

Canary Overdrive

Fast-paced roleplaying action in a cyberpunk future. Canaries are guns-for-hire, used by corporations to do their dirty work. An action-packed game, perfect for conventions.

Tunnels & Trolls

Trollish Delver Games is proud to be a sanctioned creator of Tunnels & Trolls material. The game itself was created by Ken St. Andre and is thought to be the second ever roleplaying game ever made.

Halberd Fantasy Roleplaying

The first complete roleplaying game created with the USR system. Step into the fantasy world of Tequendria where character creation is only limited by your imagination.
See Some Examples
Powered by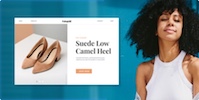 Create your own unique website with customizable templates.